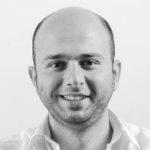 Mohammad Najdi
3D Artist / Self Employed
i have just complete a revit Architecture course with Eng. Esam azzam , the result have been phenomenal ; we focused on using every tools in Revit to generate the best result to introducing our projects. best course i ever made and would highly recommend eng. esam and Omniplan team they are perfect .
Kareena Rbeihat
Designer / Zain
في البداية كانت من اجمل التجارب في حياتي ,اود ان ابدي اعجابي في النظام المتكامل للمركز مثل المواعيد والمتابعة الدورية للطلاب من قبل إدارة وتنظيم وقت المحاظرة . وأبدي إعجابي الكبير وأثني على المهندس أحمد نصار فقد كان من أفضل المحاضرين الذين رأيتهم في حياتي , كما أعجبني عدد الطلاب المحدد للمحاضرة حيث أنه لا يتجاوز 8 طلاب للدورة . مع تمنياتي لكم بالتوفيق والتقدم للمركز .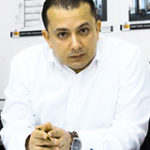 Mazin Sabri
2D Artist / Self Employed
First of all, I had some mystery at every stage I learned it, when I looked for studying Revit program , so I was inevitable to learn such programs; especially they are the language of the future, and I was encouraged to study it by the office that I work in it , so I joined to Omniplan center.