Green Design BIM tools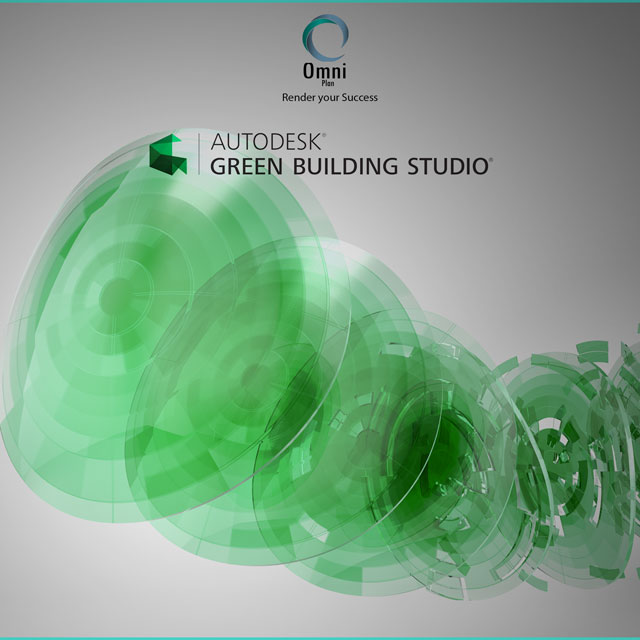 Trainer

Nehad AlQadi

Place

Live Online

Fee

200 JOD

Av. Seats

15

Schedule

21/06/2020 → 05/07/2020

Sun, Tue, Thu

6:30-9:00

duration

20 Hrs

Registration Closed
Course Information
Overview
In this course we are going to learn how to use software to design a green building and analyze it for Energy consumption,
potential renewable resources, and lighting.
To be up-to-date with the new technologies; BIM is our way to present our design and analyze it.
Why BIM?
BIM (Building Information Modeling) models the information so each element of the building has its properties; so it could be
analyzed in a high performance.
BIM software would be used are: Revit 2020, Green Building Studio, Insight 360.
Course is completed in 20 hours within 10 2-hours-lectures.
---
أفي هذه الدورة سيتعلم المتدرب كيف يستخدم البرمجيات الحديثة في تصميم الابنية الخضراء وتحليل استهلاك المبنى للطاقة واحتياجاته، وتحليل كميات الاضاءة الطبيعية ومجالات استخدام موارد الطاقة المتجددة وجدوى استخدامها في المشروع وغيرها من المواضيع.
وللحصول على افضل النتائج وأسهل الطرق، يتم استخدام برامج BIM للتصميم والتحليل واظهار النتائج..
ألماذا BIM؟
أ(نمذجة معلومات البناء) تقوم ببناء النموذج حسب معلومات البناء المعطاة، فلذلك يكون لكل عنصر خصائصه الخاصة به، مما يسهل استخدام هذه الخصائص في عمليات التحليل.
البرامج المستخدمة : Revit2020, Green Building Studio, Insight 360
تتكون هذه الدورة من ١٠ محاضرات بواقع ٢٠ساعة
objectives
Green Architecture depends on Analysis and feedbacks cycle through your project from the very first step to the last phase of the project.
This Course aims to make attendees able to:
Divide projects into zones and give properties of them.
Simulate projects and optimize consumption.
Analyze the site and use its potentials.
Simulate Lighting and solve problems.
Edit elements and materials thermal properties.
Make heating and cooling loads report and certain leakage.
Make sun light simulation.
Solar power analysis.
Simulate wind movement though your project.
Concatenate analysis and design phases to reach the scope.
العمارة الخضراء تعتمد في مفهومها الأساسي على دورة التحليل والتعديل من بداية مشروعك الأول وحتى نهاية المشروع.
تقسيم المشروع الى اقسام واعطائها الخصائص المطلوبة.
محاكاة المشروع وايجاد طرق لتخفيض الاستهلاك.
تحليل الموقع ومعرفة طاقاته الكامنة.
تحليل مستويات الاضاءة وايجاد الحلول اللازمة.
التحكم بعناصر المبنى والمواد وخصائصها الحرارية.
اخراج تقارير احمال التدفئة والتبريد وايجاد مواقع الخلل.
محاكاة الاضاءة الطبيعية والظلال.
تحليل الطاقة الشمسية والبديلة.
محاكاة حركة الرياح في المشروع.
سلسلة عمليات التحليل والتصميم بمراحل للوصول الى مطلوبات المشروع.
Audience
Architects and engineers interested in Green Architecture or energy optimization and sustainable energy resources.
المهندسين المهتمين بالعمارة الخضراء او تخفيض استهلاكات المشروع والطاقة المستدامة
Outline
| | | |
| --- | --- | --- |
| Lecture | Topic | Required Activity |
| 1 | Introduction, Revision for Revit. | |
| 2 | U-values, Thermal Properties for materials and elements. | GOWC Project (Mass, Build) |
| 3 | Solar studies: Sun path, Solar simulation, orientation. | GOWC Project (Animation) |
| 4 | Spaces & Zones, EAM, Energy settings. | GOWC Project (EAM, Settings) |
| 5 | H/C loads, Energy Analysis (Revit, FormIt 360, GBS). | GOWC Project (Energy Analysis PDF) |
| 6 | PV Panels and Wind Turbines. | GOWC Project |
| 7 | GBS website + Insight 360 generating model | GOWC Project |
| 8 | Insight 360 Energy Analysis + Solar + Lighting | GOWC Project |
| 9 | Revision, Projects Feedback, Presentation Standards | GOWC Project |
| 10 | Projects submission Presentation. | GOWC Project |
Testimonials
There is no testimonials yet ..