Autodesk Revit MEP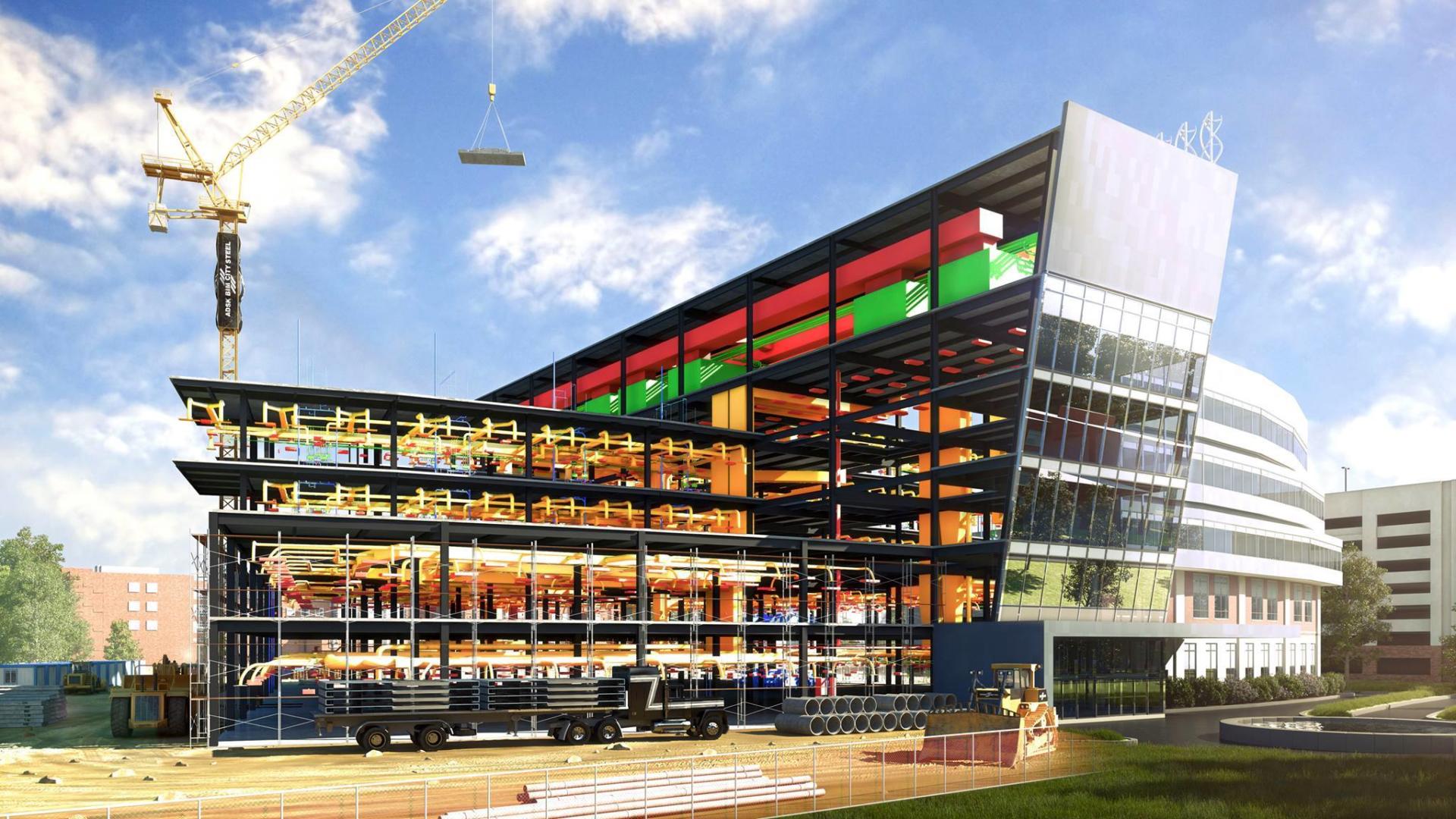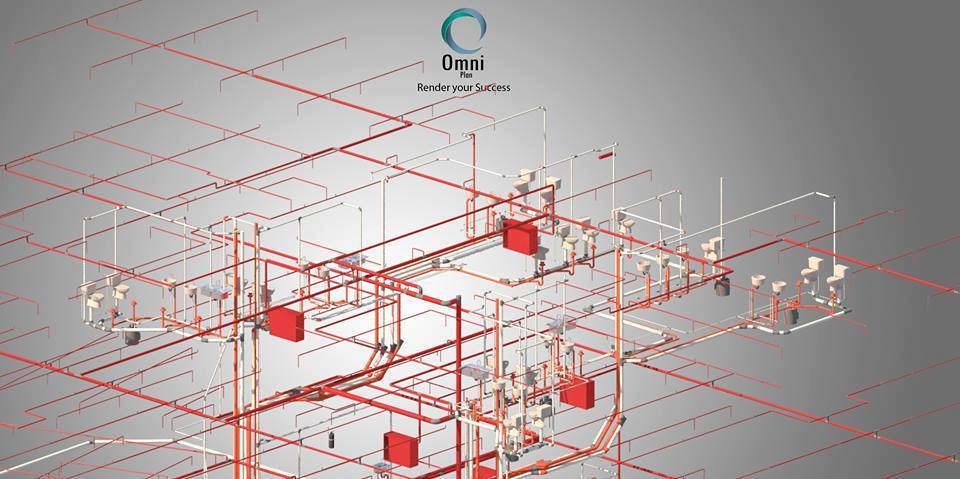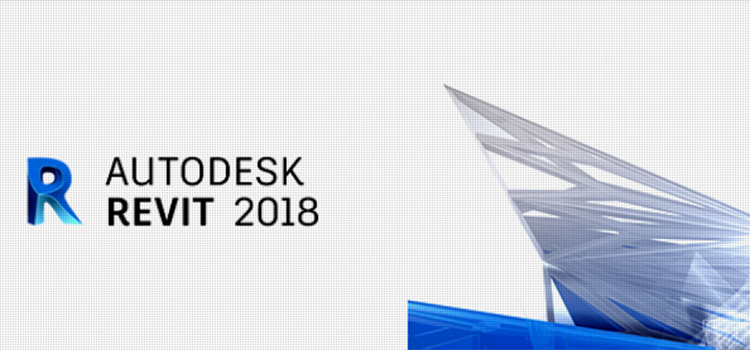 Trainer

Mohammad Abu Eid

Place

Omniplan

Fee

250 JOD

Av. Seats

10

Schedule

24/06/2019 → 15/08/2019

Sat

10:00 PM to 2:00 PM

duration

40 Hrs

Register
Course Information
Overview
تصميم الأنظمة الميكانيكية و الكهربائية المختلفة باستخدام البرنامج ابتداءً من مرحلة التصميم الأولي و حتى مخططات التنفيذ و مخططات الواقع و مخططات إدارة الأنظمة و التشغيل
Design and develop Mechanical and electrical system starting from the Conceptual stage up to the coordination construction stage and also post construction stage (As Built + FM)
---
عمل التنسيق بين الأنظمة بسهولة و بشكل أوضح و اسرع عبر تقنيات الرسم ثلاثي الأبعاد و النمذجة لمعلومات العناصر
Coordinate the system and solve the clashes using the 3D model and the highly presented elements
---
الوصول الى العمل عبر البرنامج وفقا لنظام إدارة المشروع ابتداء من المصمم و حتى العنصر الأخير في المشروع
Reaching the statement of best practiced management using the right workflow smoothly from the designer to the end user.
---
القدرة على تقديم مخططات و لوحات و تقارير بجودة اعلى نظرا مقارنة بأنظمة الرسم الهندسي التقليدية
The ability to deliver higher quality sheets and reports to the client using the developed tools in Revit in comparison with the conventional drafting tools.
---
objectives
 Revit كأداة اساسية في الشركات الهندسية متطلبا رئيسيا كاحد ادوات نمذجة معلومات البناءهذه الدورة موجهة لطلاب ومهندسي الميكانيك والكهرباء , حيث اصبح استخدام BIM.
This course is for Mechanical and Electrical engineers and Senior Students who work in Building Services sector. Where using Revit became a serious demand in engineering firms as a BIM tool.
---
نسعى في هذه الدورة الى ايصال كامل المعلومات في دورة واحدة و مستوى واحد من الصفر الى مستوى اخراج المشروع ، مستوى متقدم يمكن المهندس من استخدامه في عمله
Our target in this course is to help learners to reach the practice level , however the trainee will be able to prepare the sheets of his projects
---
لا تعني معرفة الشخص لتطبيق الأوامر في البرنامج ، قدرته على استخدام البرنامج او تدريبه حيث ان تدريب البرنامج يحتاج معرفة فنية و خبرة عملية في نماذج البناء الفعلية و المصممة ، حتى يتم ايصال مادة الدورة بشكل كفؤ.
The ability to use Revit buttons Do Not mean that the user will be able to finish a project, where the issue in Revit is to learn the Workflow rather than the button-ology .
---
لا نؤمن بتدريس الواجهة الرسومية للبرنامج فقط و لكن نسعى الى ايصال المعرفة التي اكتسبناها من خلال خبراتنا في السوق كشركة و مدربين عملوا في القطاع الانشائي و حللوا المشاكل و اوجدوا حلولها للطلاب و عليه نقدم اليكم خلاصاتنا كمهندسين و مدربين جل همهم دراسة المحتوى و تحديثاته .
We believe that we should not only give the trainee the tool practice, but we believe that the trainer should be an expert in his field, and this what we do, we provide the solutions and know-how for our trainees.
---
لا نؤمن بالكم و العدد داخل الدورة الواحدة و لكن نؤمن بالنوعية و جودة ايصال المعلومة للطالب
We believe that Revit as a software requires a lot of practice inside the lecture, so we recommend that the class should not exceed more than 10 trainees. To make sure that each student gain the material
efficiently.
---
فضمت كل دورة من دوراتنا عشر طلاب كحد اقصى حيث يكون نصيب كل طالب 15 دقيقة في محاضرة مدتها ساعتين في قاعات مجهزة باحدث الاجهزة فما عليك سوى ان تحضر دفترك و قلمك و تستمت
lecture, so we recommend that the class should not exceed more than 10 trainees. To make sure that each student gain the material efficiently.
---
Audience
Mechanical Engineers, Building & services(Design execution, supervision)
Electrical Engineers
Mechanical Engineering students
Mechanical Engineering students
MEP Draftsman
مهندسو الميكانيك, خدمات المباني, تصميم ,تنفيذ,اشراف
مهندسو الكهرباء,خدمات المباني,تصميم,تنفيذ,اشراف
'طلاب الهندسة الميكانيكية
طلاب الهندسة الكهربائية
رسلمو الاعمال الكهربائية و الميكانيكية
Outline
 Module 1: Introduction

Building Information Modeling
Building Information Modeling for MEP Engineering

Module 2: Revit MEP Basics

Exploring the User Interface
Working with Revit Elements and Families

Module 3: Viewing the Model

Managing Views
Controlling Object Visibility
Working with Section and Elevation Views
Creating and Modifying 3D Views

Module 4: Starting a New Project

Setting Up Projects
Linking Revit Models
Sharing Projects Using Worksets
Defining Discipline Settings
Importing and Editing DWG Details

Module 5: Defining Volumes

Creating Spaces
Creating Zone
Mechanical and plumping Division:
---
Module 6: Building Performance Analysis

Building Performance Analysis
Defining Heat and Cooling Loads
Calculating Heating and Cooling Loads

Module 7: HVAC Systems


Creating HVAC Systems
Generating HVAC System
Layouts Creating and Modifying Ductwork

Module 8: Piping Systems
Module 9: Plumbing Systems

Creating Plumbing Systems

Module 10:Fire Protection Systems

Creating Fire Protection Systems
Electrical Division
Module 11: Electrical Setting

Preparing The Voltage Setting
Preparing The Voltage Distribution System
Wiring Settings
Cable Tray Setting
Load Calculation Setting
Demand Factor Setting
Electrical Load Classifications

Module 12: Electrical Spaces

Preparing Spaces
Managing The Spaces
Creating Spaces View Template
Adding Project Parameter To Spaces
Creating Color Fill

Module 13: Power And Lighting Calculation

Preparing Space To Make The Calculations
Changing The Space Properties
Changing The Space Type
Create Estimation Electrical Load
Create Lighting Calculation
Creating Power Schedule Calculation
Creating Lighting Schedule Calculation

Module 14: Working with Architects and Engineers

Monitoring Changes in Linked Files
Checking and Fixing Interference Conditions

Module 15: Detailing and Drafting

Creating Callout Views
Working with Detail Views
Working with Drafting Views
Testimonials
" من اروع الاماكن اللي درست فيها Omniplan Autodesk وذلك لدقة المواعيد، المصداقية، الحرص على اعطاء المعلومات القيمة والحديثة جدا، اعطاء امثلة حية من الواقع وتطبيقها مباشرة ... بارك الله جهودكم وجعلكم من المتفوقين دائماً. ♡♡♡ "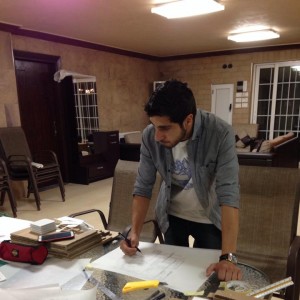 " A highly performance tutor with perfect atmosphere and a good feedback .thanks a lot for your efforts "
" First of all, I had some mystery at every stage  I learned it,  when I looked for  studying Revit program , so I was inevitable to learn such programs; especially they are the language of the future, and  I was encouraged to study it by the office that I work in it , so I  joined to Omniplan cente