Revit Architecture (for students) with lumion
Trainer

Feras Abu Haltam

Place

Omniplan + Online

Fee

200 JOD

Av. Seats

8

Schedule

11/04/2021 → 27/05/2021

Sun, Mon, Thu

02:00 pm to 04:00 pm

duration

44 Hrs

Registration Closed
Course Information
Overview
نسعى في هذه الدورة الى تمكين المهندس من استخدام البرنامج بشكل محترف من خلال تفاعله مع مدرب مهندس ممارس للبرنامج في بيئة عمله و ان يسعى الطالب الى استخلاص ما هو مهم و اهم في خفايا البرنامج و نسعى الى تخريج مهندسين قادرين على اسقاط ما تعلموه في بيئة عملهم و تحسينها..
تعتمد الدورة على الامثلة العملية في كيفية رفع المشاريع المعمارية و اخراج كافة الرسومات الهندسية التنفيذية من مخططات و مقاطع و واجهات، و اخراج صور ثلاثية الأبعاد بجودة عالية
objectives
The objectives of this Revit architecture course are:
Preparing 2D drawings in high quality (plans, sections, elevations)
Preparing 3D model of the project.
Render exterior and interior 3D shots.
Connect Revit with other CAD software's.
Model the site with its element ( building bad, split surface, subregion)
Making quality and quantities schedules for the project.
Working on architectural and structural details.
Audience
[one_half]
Perquisites:
[/one_half][one_half_last][/one_half_last]
[one_half]
AutoCAD basic skills required
Window basic skills
Manual design skills
Good engineering background
[/one_half][one_half_last]
For Architects and interior designers.
للمهندسين المعماريين
مهندسي الديكور
طلاب الهندسة المعمارية
طلاب التصميم الداخلي
[/one_half_last]
Outline
 Module 1: Introduction to Revit:

Building information modeling.
Interface.
Working with a project.

Navigation between views.
Module 2:Basic drawings and editing:

General drawing tools.
Editing revit elements.
Basic modifying tools.
Module 3:Levels and grids:

About selecting and selection tools
Getting started
Using the Quick Selection tool
Moving a selected area
Manipulating selections
Using the Magic Wand tool
Selecting with the lasso tools
Rotating a selection
Selecting with the Magnetic Lasso tool
Selecting from a center point
Resizing and copying a selection
Cropping an image
Module 4: Drawing and modifying walls:

Creating exterior shell
Adding interior walls
Module 5: Doors and windows:

Adding doors and windows.
Load families.
Creating additional part size.
Module 6: Curtain walls :

Remove objects from your photos with Content
Aware Fill
Content-Aware Patch and Move
Retouch and repair photos
Correct image distortion and noise
Module 07:Creating views :

Duplicating views.
Adding callout views.
Creating elevations.
Creating sections.
Module 08: Floors:

Creating floors.
Shaft openings.
Sloped floors.
Module 09: Components:

Adding components.
Working with revit city.
Module 10: Ceiling plans:

Creating ceiling.
Adding ceiling fixtures.
Module 11: Roofs

Creating roofs.
Roofs by footprint.
Reference planes and work planes.
Roofs by extrusion.
Module 12:Vertical circulation :

Adding stairs.
Creating ramps.
Working with railing
Module 16: Massing

Mass Family
creating forms, Extrude, Revolve, Sweeps and sections Blend
export to project
Walls, Floors, Roofs and curtains By Face
Adaptive Massing components
Module 16: Rendering with Vray

Taking exterior and interior shots.
Rendering settings.
Render in cloud.
Exporting to other Software.
Exporting to PDF.
Module 16: Work on Lumion 

Export to Lumion
Material
Objects animation
Camera animation
rendering
Testimonials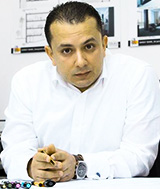 كانت لي التجربة الاولى التي أخوضها انا و مجموعة معماريين قادمين من ليبيا ...و فعلا Omniplan Autodesk كانو في الموعد وتمكنا من أخذ 70 ساعة Revit architecture خلال عشرة ايام ، و الحصول على شهادة الريفيت المعماري من الاتوديسك . واشهد لهم بحرصهم و إتقانهم في إعطاء المعلومة ... "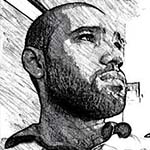 " شهادة ان Omniplan لديكم امكانيات و خبرات بشرية مبدعه واتمنى لكم المزيد من التقدم.... "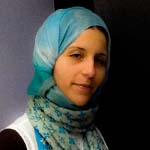 " لقد استفدت كثيرا من معهد Omniplan - Autodesk. قمت بالحصول على دورة Autocad 2015 & Revit Architecture 2015 في هذا المعهد، واستفدت لديهم بمعلومات رائعة جدا. وحالياً آخذ لديهم دورة 3D Max 2015. كم كنت أتمنى أن يكون لدينا في ليبيا مثل هذا المعهد المتميز.... "
ريتا الشريف | ليبي